LA "CITTA' DELLE ACQUE" GODE DI UNA POSIZIONE PRIVILEGIATA AL CENTRO DEL GOLFO DI NAPOLI
The city of water" enjoys a prime setting

 

at the

 

centre

 

of the Gulf of Naples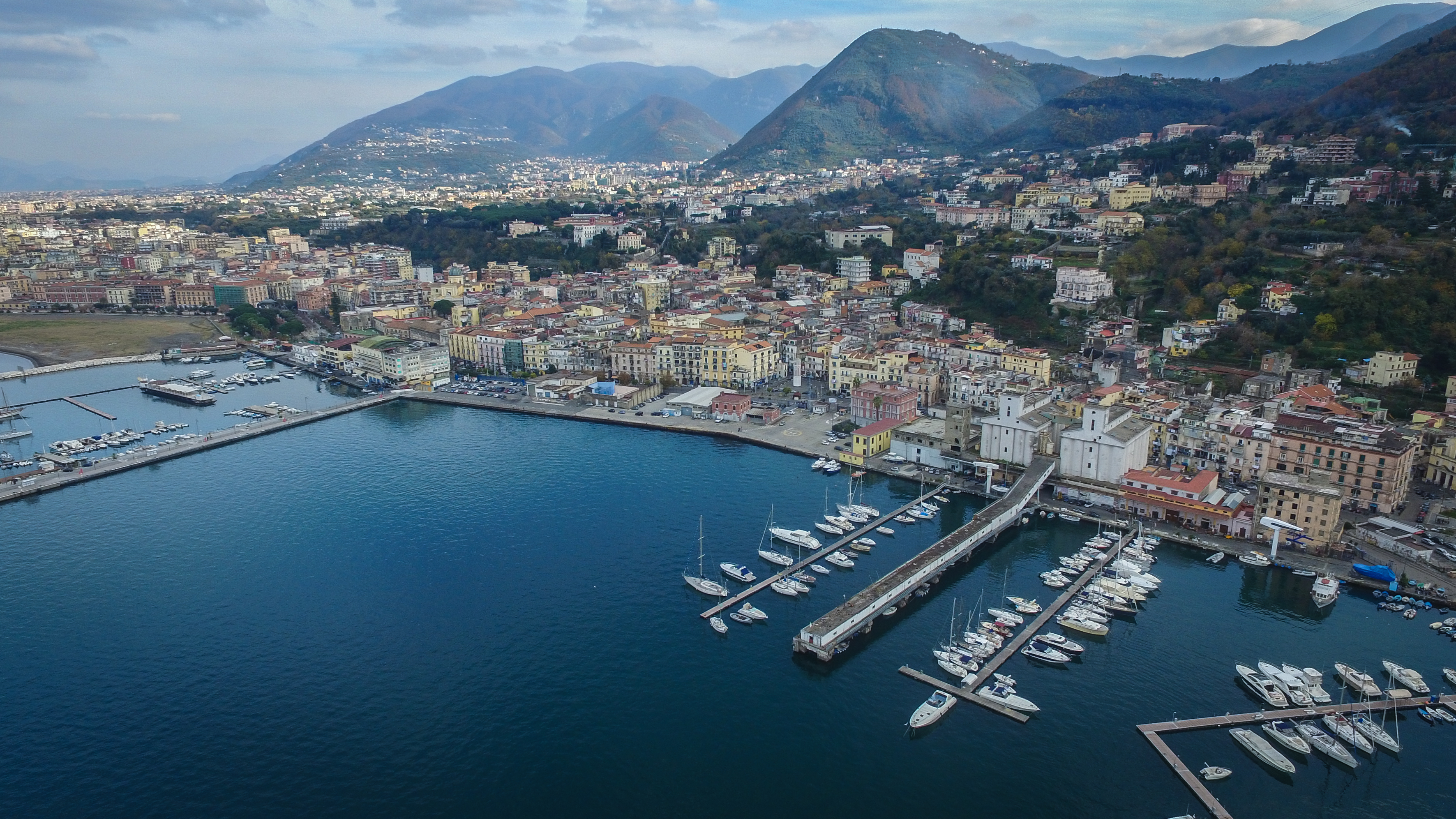 La Città
Le origini di Stabia si perdono nella notte dei tempi. Il rinvenimento di reperti archeologici, infatti, documenta la presenza di insediamenti umani sin dall'ottavo secolo a.C.. Nel 79 d.C. la città, insieme a Pompei, Ercolano ed Oplonti, rimase sepolta da cenere e lapilli dall'eruzione del Vesuvio. Gli scavi hanno portato alla luce un patrimonio archeologico di notevole valore. Dopo gli Angioini e gli Aragonesi, Carlo V cedette Castellammare in feudo ad Ottavio Farnese, quale dote di Margherita d'Austria. La Città è particolarmente nota anche per le 28 sorgenti di acque minerali e per le cure termali. Importantissimi i Cantieri navali.
The City
The true origins of Castellammare di Stabia have been lost throughout the decades. Discovering these archaeological finds proves the existence of human settlements starting from the 13th century B.C. When Vesuvius erupted in 79 A.D., Castellammare, Pompeii, Herculaneum and Oplonti were buried by ash and lapilli. 
The excavations brought to light an archaeological patrimony of immense value. After the domination of the Angevins and the Aragoneses, Carlo V gave Castellammare di Stabia to Ottavio Farnese as the dowry for Margaret of Austria. Castellammare is also known for its shipyards, 28 different mineral water springs and mineral water therapy.